Do you receive calls from known numbers? In the United Arab Emirates, like other countries, fraud has started to increase, due to which people are very worried. If you want to know who called me from this number UAE? So you have to follow some of the methods mentioned by us after which you will be able to get the caller's address, name and other information easily.
Many people have a habit of not picking the calls from unknown numbers received on their mobile phones. Every day there is a new update in mobile phones, most of which are Android mobiles, which tell about the number and whether the received call is spam or not.
Google is paying more attention to this thing. Even when you get a call from an unknown number, the screen turns red. This lets the recipient know that the number is fraudulent and can reject the call. Apart from this, there are many ways by which they can find out the name of the caller. There are strict laws in the United Arab Emirates but not much law has been made yet to prevent online fraud. Therefore, each person has to keep his security.
How to Know if the Caller is Spammer or Fraud – How to Identify the Caller
There are many ways to find this out. You can easily find caller names from our mentioned apps, reverse number lookup services or online directories. If you receive a call from a company, these apps will also tell you the name of the company to avoid fraud.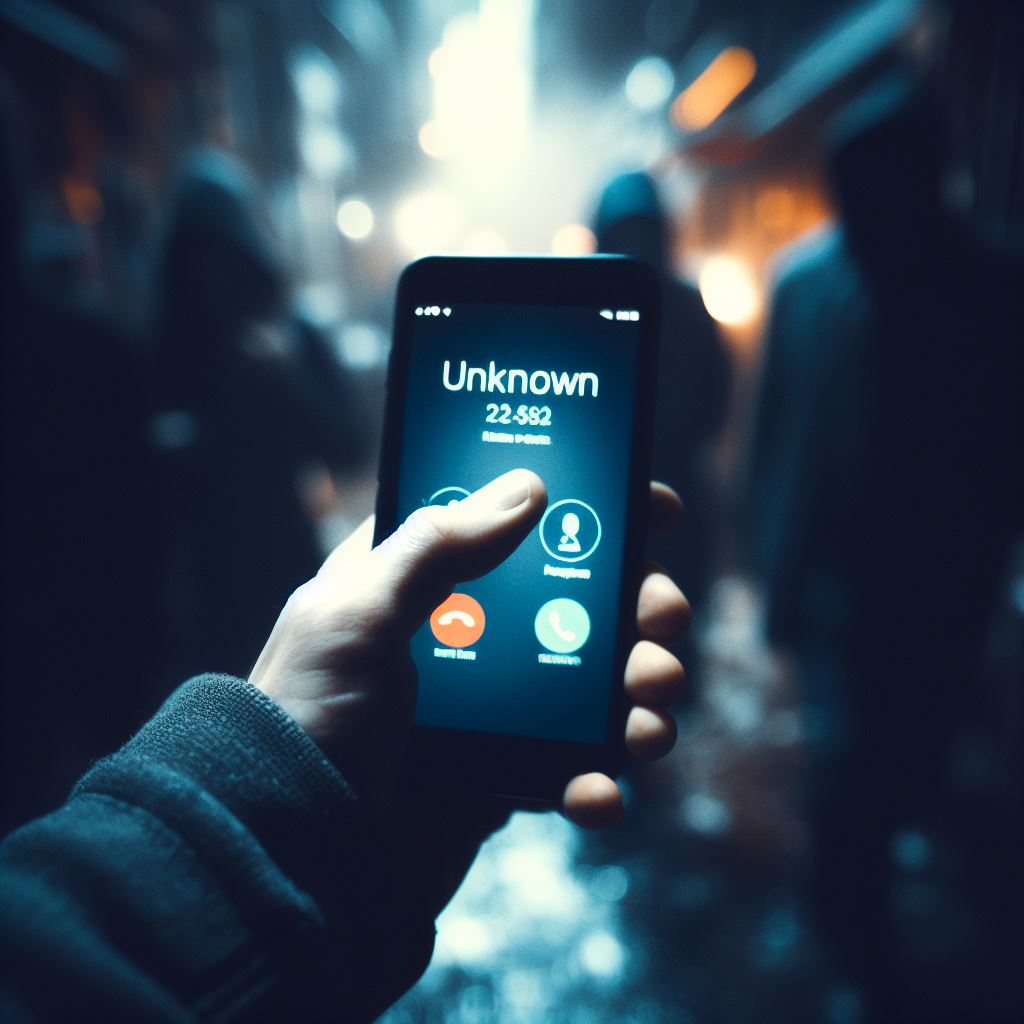 If you are using any SIM card in UAE including Etisalat, DU and Virgin Mobile you can easily use these methods. Some companies have especially provided USSD codes and online methods to know the caller's name through a flash SMS.
Check the Number in your phone call history
Search the number on search engines
Lookup on online directories in UAE
Use the Spam identify apps in Android and IOS
Use a Reverse Phone Lookup Service
Search on Social Media Apps, if someone's social account is available, it will appear
When a friend or relative calls you from a new number that you do not have saved, it is difficult to get information about it. Getting the new number information is a bit difficult but you can find that too with the caller name service of the company. Some companies do not offer such a service, unlike other methods you can use. First of all, we will tell you about apps that provide you with number information.
Best Reverse Phone Number Lookup Services – Know Who called me from this Number UAE
In UAE, you can find a lot of Reverse Phone Number Lookup Services. These can help you to find the name, address, and more information for free.
You have to just visit the website and enter the number. If you enter the organization or company number it will appear on the screen including the address company name, phone numbers and much more.
1. TrueCaller – Spam Call Blocker

Truecaller is a very popular app and you probably know about it. This app tells you the name of the caller in advance which will show the friend, relative or any close person who will call you from the new number. Apart from this, if you receive any fraudulent call, then this app also informs you about it immediately.
You have to install this app on your mobile phone after which it will ask you permission to access your phone numbers. After allowing it, it will keep all the numbers in your mobile phone in its database. Now if you get a call from any company or person whose number you don't have saved, it will tell you about it.
You should know how this app works so that you know what data this app collects and keeps in its records.
When a person installs this app on their mobile phone, it asks for some permissions. These include phone book, call history etc. After allowing all these permissions, Truecaller collects all the coded numbers in your mobile phone in its database.
Suppose if you have a friend whose number you have saved as "Yusuf" then he will also collect the same name and number in his database. When this person calls someone who doesn't have his number saved and has the Truecaller app installed, he will show him as "Yusuf" according to your saved name.
Truecaller is a safe app and it does not harm you in any way. Most people use it because the company does not share your numbers and records with anyone. This app has many more features including blocking, spammers, auto call block system.
If people have reported a number as a spammer, they will automatically block you when they call you. You can also get number information, address, google location, email, social accounts and photos. Installation method is very easy on any device including Apple and Android.
Features
Caller ID
Spam Blocking
Call Recording
Smart SMS
Dark Theme
Community-Based Spam Reporting
Auto-Block Spam Calls and SMS
Safe and Efficient Communication
In addition to these core features, Truecaller also offers several premium features, such as:
Call History Backups
Premium Caller ID
Premium SMS Features
2. Caller ID – Who Called me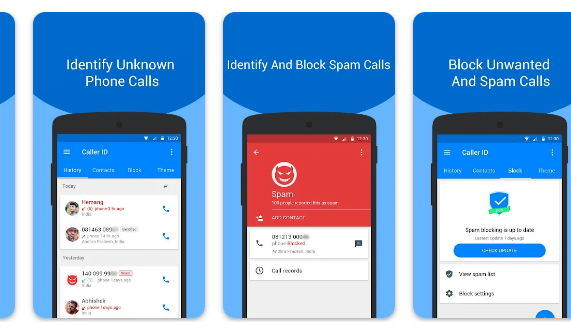 Caller ID app is a valuable tool for identifying unknown callers, blocking spam calls, and managing your phone communication. When a user installs this app and receives an unknown call, the system blocks it if it is spam otherwise will show the name of the caller from its database.
This app has many options like call blocking, Spam blocking, location tracking, Reverse Phone Lookup, Contact Management and call recording. This app is available for both Android and Apple users which is available on app stores too. You have to register and log in to the account then it will start working. This app works fine if you are searching for who called me from this number UAE. You can enjoy premium features if you need otherwise you can use its free version.
Key features:
Caller identification
Spam blocking
Reverse phone lookup
Call history
Contact management
Spam reporting
Additional features:
Call recording
Call notes
Call Blocking
Call forwarding
Voicemail transcription
3. Whoscall – Caller ID & Block

This app has data of more than 1.6 billion numbers which is updated every month. It quickly detects the unknown number and immediately informs the person receiving the call about it. This is a very versatile app that you can trust. With Whoscall you can get rid of fraud calls as it blocks spam calls and messages instantly. If you receive a call from a bank or company and you do not have that number saved, it immediately informs you about it.
This app is used by many people so you can easily get information about any number in UAE and many other countries. Whoscall's free app also displays some advertising that you can remove with a premium plan. You can get many more benefits from its premium plan.
Whoscall has call recording, an auto spam block system, and SMS scanner services. If you can find the name of the caller in the above-mentioned apps then you can try this app as well. Remember that such apps save the numbers and names in the users' mobile phones and show you accordingly.
Basic Features:
Caller ID
Spam Blocking
SMS Verification
Smart SMS Assistant
Offline Database
Ad-free Experience
Green Badges for Verified Callers
4. Sync.me – Caller ID & Contacts
Synce.me is an amazing and actual information provider from the worldwide. I use this on my mobile phone. This is available on the web and Android phones but on the web, the free trial is limited to check only 3 numbers.
The way to use it is very simple. It copies the contact list of its users who use this app and adds it to its database. Any number you have saved under that name will also be saved in your data under the same name. When someone checks this number from this web or app, it will show that person the same name that you have saved on your mobile.
Initially, it lets you check 3 numbers on an account after which it will ask to upgrade. If you want to check a number or two then the free version will be fine for you. Through this app, you can know the name of the caller and also know Who called me from this Number UAE.
You can also visit its website to get information on any number, apart from this you can install this app on your mobile phone and use it.
5. Showcaller: Caller ID & Block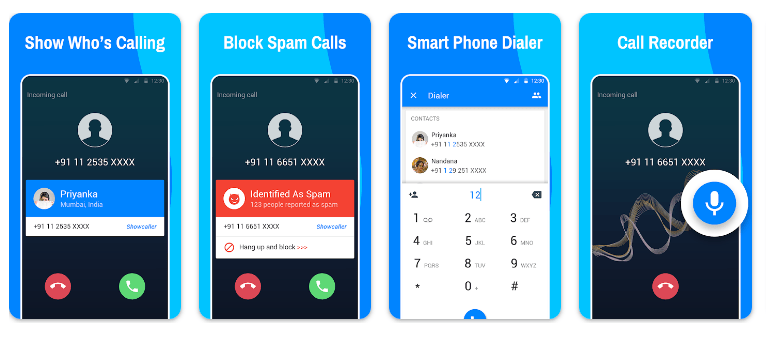 Showcaller is another similar app which can help you instantly identify the incoming calls not in your contact list. Calls are automatically blocked when it is deducted as spam.
When a promotional SMS is received, this app adds it to this list. This will reveal specific SMS and also stop receiving fraudulent calls or SMS. Showcaller has many more features of which caller ID is very important. Caller ID provides information about the caller's name, address, social accounts and much more, even pictures of some numbers.
If you keep this app installed on your mobile phone, you will start seeing all the numbers in the caller history and the name. The location of the caller is also shared with the help of the data in Showcaller which is only available to users who use this app.
This is a completely free app and you can easily install it on your mobile phone. After installing this app you need to allow some permissions after which it will start working. Showcaller has features like call blocker, caller ID, call recorder, SMS blocker, spam protection and much more.
6. Eyecon: Caller ID & Contacts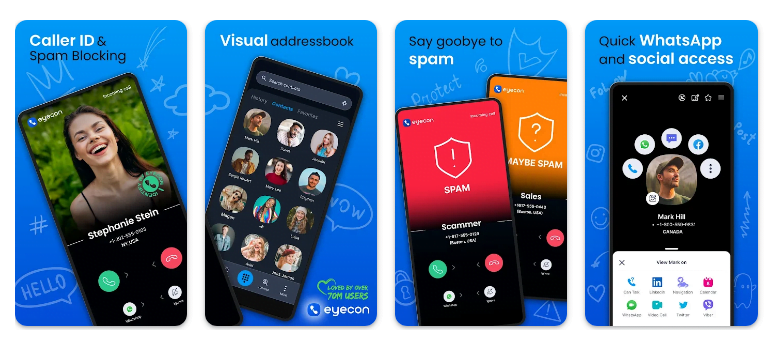 Eyecon is getting more popular with time due to its reliable trusted system and updated database. More than 50 million people have installed it from the Google Play Store, according to which it has data of more than 1 billion numbers worldwide. When you use this app, you will also see the name of the person calling from an unknown number.
This app works in all countries of UAE, Iran, India, the USA, Europe and the Middle East. When you receive a call from a bank, it displays the bank's name and also the individual's name. It is completely free and has many security systems like other apps. You can disable your default call app and set it as your default call app after which you can use many futures.
With the call block option you can block unwanted numbers
It shows promotional calls and SMS separately which you can ignore
According to the updated system, you will not receive spam calls or SMS
The caller's name, email, social accounts and profile picture are displayed.
Use the Best Reverse Phone Lookup – Find the People by Phone Numbers
Here you will be told about all such Reverse Phone Lookup services which are free. You can search anyone's number by creating a free account. Please note that the address, name and other information provided may vary and cannot be guaranteed to be 100% correct.
1. Revealname.com
Revealname.com is a popular website where you can enter any country number and get its information. If you are from Dubai and you are receiving a call from an unknown number, you can select the United Arab Emirates number and get its information.

It gives you the exact numbers of most companies or organizations. If you want to get information about an individual number, it may not be there. But it will give you the company numbers, address, and some more information.
You can follow the given method to check the number owner information in UAE:
Open the website URL Revealname.com from your mobile or desktop
Select the Lookup and choice the country
Enter caller number starting from +971 (Do not include country code)
A popup will appear on the screen to confirm whether the added number is correct or not
If this is correct, tap or click on confirm button
Number Owner name, network and address will appear in a few seconds
The provided information cannot be 100% accurate
2. emobiletracker.com
emobiletracker.com is the top trace mobile number website where 230 countries database is available. you can also search for unknown caller numbers here. More than 400,000 users use this website to check their phone number data for free.

You can locate the owner's Name, Country, and location on Google Maps including information such as Telecom provider. If you are getting calls from an unknown number, just put the number here and get the details of the person. EmobileTracker never charges any fee to check the phone number location and information.
Open the website URL emobiletracker.com from a mobile phone or desktop
Select the country and enter the mobile number
Solve the captcha and click on the Track Now button
Location, owner name, and telecom provider will appear on the screen
Keep in mind that given information cannot be 100% accurate.
3. Whoseno.com
I just entered my number and found that this information is correct. This is another amazing website where you can search for any number and also find its Facebook profile (if available). You can find the location on Google Maps using this website.
It is free but it doesn't have that much database uploaded. You can also find the data of any number by visiting this website. You only need to add the country code, for example, if you want to find a number in the United Arab Emirates, you need to write +971 before the number. In case of receiving a call from another country, you can find out the country code of the number and enter it here to get its information.
The real fun of this web comes when it finds accounts on social accounts like Facebook, Twitter and Instagram after entering the number. With its help, you can also see the picture of the caller and get more information about him. Here is a complete process that you can follow can get the number details.
Open the website Whoseno.com from your desktop or mobile
You can select the country "UAE" and add the number
Now, in a while, you can see Whose Number Is This Calling Me
It is free and anyone can use this method
4. SearchYellowDirectory

With the help of this website, you can check about the companies or any new number calls. Information about most companies can be found here. If you get a call from someone and they call you a representative of a company, you can enter their number here and get their information.
SearchYellowDirectory is a website USA white pages directory, phonebook of the world, reverse phone search and email address finder. You can find any phone number by opening the URL https://www.searchyellowdirectory.com/reverse-phone/ into your mobile phone and desktop.
5. uaecontact.com

This website is a free online business directory where you can find the caller's name etc. by typing the number. This is a free tool designed only for the United Arab Emirates. You can also add your business on this website and get information about a number.
There is not much data on this website but you can check it because the call you receive may be from a company that is also listed on this website. keep in mind that never tell any personal information to the caller because it can be a fraud and can be harmful.
Best Tips to Find the Name of Who Called Me from this Number UAE?
Here are some tips to help you figure out who the caller is. If random UAE numbers keep calling you, these tips can know why you are receiving too many calls. Mostly, some website owners put the number on different websites which causes too many calls. If you found your number online on any website or blog, you can immediately take action by contacting the website owner and requesting to remove it. If you are receiving too many calls use the given tips that will help you a lot.
Search the number on Social apps like Facebook, Twitter, Snapchat, Instagram and Linkedin
Copy the number and search for it on Search engines like Google and Bing
Try to know the number owner's name by using the Caller ID apps
Call the caller from a different number and ask the name (If you feel comfortable)
Search the number on phone directories, and business locators.
By using our guide, you can learn how to check your number details for free. These methods can help you to find the UAE number owner's name, and landline number in UAE.
Prevent from Spam Calling
Those receiving calls from unknown numbers may be victims of fraud. If you receive a call from any new number, you must consider some important things.
Do not share your caste identity card number with anyone
Listen to the background voice of the caller and from there guess whether the call is a fraud or not
Do not share personal information like account numbers etc
If someone tells you the representative of the company, search his information on search engines etc
The bank does not take any type of OTP from you, if someone sends you an OTP, avoid sharing it. This can put your bank account at risk
Most people commit fraud in the name of a scheme. If someone asks you for a scheme and takes your personal information, don't tell them.
On receiving any kind of fake call, immediately block it and call
Don't share your phone number on social media apps websites or blogs.
Frequently Asked Questions (FAQS) About Who Called Me From This Number UAE
How to Check UAE number details?
You can easily find the UAE number details by using the caller ID app and searching the number on different social networks like Facebook, Twitter, Instagram and Linkedin. If you are using a UAE SIM card, you can easily find the number owner's name by dialling the USSD codes or calling the telecom provider.
Do these methods work for UAE Landline number search?
Yes, you can use the reverse phone search and business finder app or websites to find the landline number.
Can I find the people in UAE?
Yes, you can enter the mobile number or landline number in phone number lookup or Caller ID apps and can find the people.
Can you use Truecaller in UAE?
Yes, You can use the Truecaller in UAE on any mobile phone. There are billion of users of this app which make a large database and can help you to find the UAE number for free.
Are these apps safe?
Yes, These apps are safe and do not share your details with anyone.
Can I find the Social accounts using these apps?
Yes, Caller ID apps allow users to know the caller's name, location, social accounts, emails, work numbers and profile pictures. Even if the database is updated, you can search the new number information for free.
What I can do If I receive a call from a private number that asks me for Bank details?
Such people are frauds who take your bank account information from you. This issue is trending now and millions of people are falling victim to this fraud who are not aware that the bank never calls anyone from a personal number or takes bank information. If you receive such a call, reject it immediately.
Summary of the Top Methods to Know Who Calls You
If you are a mobile phone user, you can use Truecaller, Caller ID, Whocall, and Synce.me, Showcaller, Eyecon and Showcaller. If you want to check it on mobile phone or web you can visit the truthfinder, Peoplefinders, Spokeo, and CocoFinder. There are many more such apps and websites that you can use but some of them are paid. If you are looking for a free service, you can use any of the methods given here.