Du is the most widely used telecommunications network in the UAE and is mostly used due to its cheap internet and call plans. The Du daily data bundle is an amazing offer that costs between AED 2 and AED 3. This bundle offers 60 MB of daily data for 24 hours, which is automatically renewed every day. If you do not cancel this bundle, it will be automatically subscribed to daily. In this post, we will guide you on how to deactivate the daily data bundle in DU.
Du has launched many more offers like this, which are automatically activated the next day. If you don't need this package, then it should be deactivated from your account; otherwise, Du will deduct 2 AED the next day.
How to Deactivate Data Bundle in DU
There are different methods to deactivate the daily data bundle in DU. Many new users are not aware of these offers that are subscribed to on their SIM, which is dropping their balance. Like the Du 2 AED, 3 AED, 4 AED, 2.5 AED, 5.25 AED, or daily 60 MB internet offer, when a user subscribes to it, it gets renewed automatically. Here is complete information about Du Data Bundle unsubscription methods and codes.
Send "Stop Data" to 1355 (You will be unsubscribed from all active bundles)
Dial *137*7# to deactivate the daily data bundle
Use the Du app > Manage > Bundles > Unsubscribe
Send "STOPALL" to 9000 (You will be unsubscribed from all active services and bundles.)
---
How to deactivate Du Daily Data Package 2 AED 60MB?
We know that DU's daily 60MB data package is a mostly used and affordable bundle. If you have subscribed to this bundle once, DU will renew it daily, which will deduct AED 2 from your balance. Most of the benefits of this package are that you don't get charged for data usage without an internet package.
Because you get 60 MB of data per day with this package, you can browse easily. But if you don't use the internet at all, then you should unsubscribe. There are different ways to unsubscribe from data packages that you can choose according to your preference.
Method 1: Using USSD Codes
Open the dial-pad and dial *135*6#
When you get the prompt, choose the option that says "Deactivate".
Your 2 AED/60 MB bundle will be deactivated
Method 2:
Dial *135*7#.
Select option 5 for "Data offers."
Choose option 3 for "Daily data bundles."
Select option 1 for "Daily data bundles."
Choose option 2 to unsubscribe from the current bundles.
Confirm the deactivation by selecting option 1.
---
Method 3: Using Du App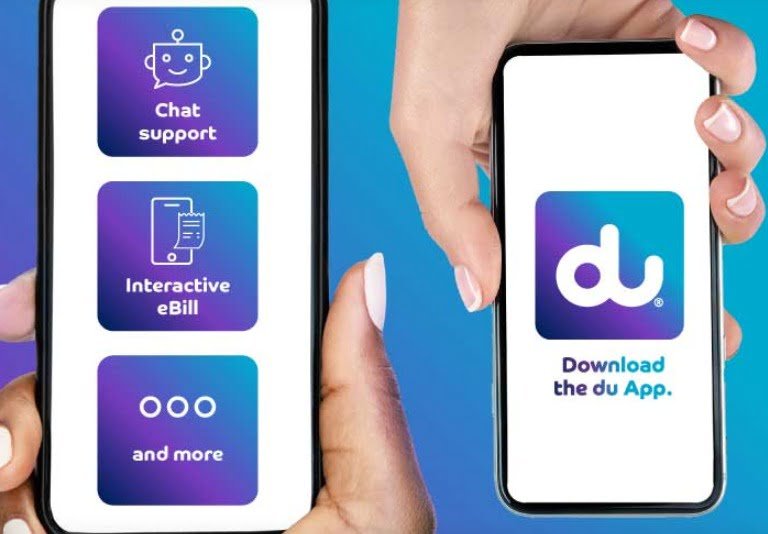 Using the app is a great way to deactivate the internet package. If you use the DU app, you can subscribe to or unsubscribe from any of your services. It is absolutely free.
Open the Du app on your Android or iPhone
Tap on the "My Account" tab
The section "Data Balance" will appear, after which you have to select "Daily Data Bundle."
Tap on the "Deactivate" button
"Deactivate" will appear again to confirm; tap on it
You will receive a confirmation SMS of bundle deactivation
---
Method 4: Deactivate Du Data Bundle by Sending an SMS
Here are three methods that you can use to deactivate Du data bundles:
Write "STOP DATA" and send it to 1355.
Send "CDP2" to 1012.
Send "QUITDO" to 5050.
---
Method 5: Unsubscribe Through WhatsApp
You can unsubscribe from the daily data bundle using WhatsApp. Here are the steps to do this:
Open WhatsApp and write a new chat to Du's WhatsApp number, 0582428268
Write "UNSUB DAILY DATA" and send it
Your current active daily internet data package will be unsubscribed and you will be informed through an SMS
You will not get a refund for unused data bundles
---
Method 6: Unsubscribe by calling the helpline
You can call 155 and ask the customer service representative to unsubscribe from the Du daily data bundle. They will confirm your request, and within a few seconds, you will be unsubscribed from the daily internet plan.
---
Deactivate Du Daily 3 AED Data Package
All the above-given methods can be used to unsubscribe from the 3 AED daily data package of 100MB. If you can't, you can use this method too.
Dial *055*777# from your phone
Reply with the appropriate "Daily Data bundle" number
See the "deactivate" number and reply with this
This bundle will be unsubscribed immediately from your SIM
There are also additional DU packages that come with limitless data for usage with the Botim and CME apps. If you have subscribed to this bundle, you can easily unsubscribe by using the above-given methods. If no method is working, you can simply send "STOPALL" to 9000.
---
FAQS
What happens when I deactivate my data bundle?
When you deactivate any data bundle, you will be unable to use the internet until you subscribe to another package. While using the internet without a bundle, the standard rates will be applied.
Can I reactivate my data bundle after I deactivate it?
Yes, you can reactivate the data bundle after deactivating it. To do so, you have to resubscribe using the same method.
I have a recurring data bundle. Will it still renew after I deactivate it?
No. You have to subscribe to another data package.